Welcome to 2020, Due Mac!
Jul 28, 2020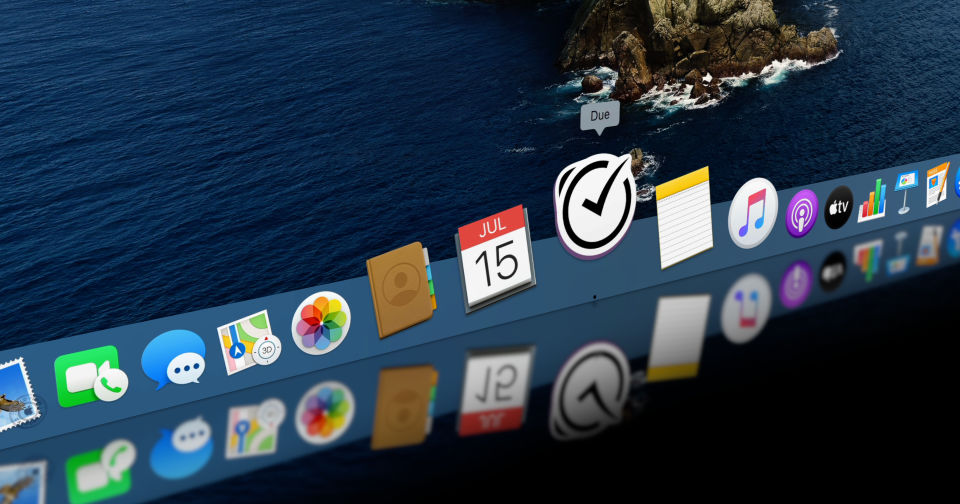 The last version of Due for Mac was 1.5.1. It was released almost three years ago in September 2017 and had not been updated, until today.
For years, I've been receiving emails from customers who wondered if I had effectively abandoned the Mac app. They noticed the updates for iOS, but nothing for the Mac.
I, too, was ashamed about the state of Due on the Mac. It was missing features from its iOS counterpart, and its looks were stuck in the Due 1 era. I even hesitate to recommend the app to users who had asked.
The Collaboration
Once it became clear that the amount of work that Due Mac needed was beyond what I could handle alongside iOS development, I turned to Hon Cheng for help.
Hon Cheng is my partner from my other venture at Clean Shaven Apps. The last app we shipped together was Elk, a travel currency converter that won an Apple Design Award. I convinced him to collaborate on Due macOS as a joint project between Due and Clean Shaven Apps.
Hon Cheng is not only a partner and trusted friend—but also a 10x developer. His effective speed and productivity was only in recent years tempered by two young additions to his family (but he's still a force to reckon with).
Looking back, that must be one of the best decision I've made for Due, for without his work, this revamp to Due macOS would not ship for years to come.
A Glimpse Into The Future
Every software claims their new version has been completely redesigned and reimagined from ground up, and I'm going to do the same. Except that in this case, it's 100% true.
In a way, everything in this update provides a glimpse of where Due for iOS will head towards—from the design to the features.
While it's a shame that we couldn't work fast enough to bring the update to all platforms simultaneously, we're excited about bringing the redesign and features back to iOS.
The Upgrade Pass Model
Due for macOS adopts the Upgrade Pass model first introduced in iOS. In a nutshell:
Every customer gets updated to 20.1 for free. All-new interface, revamped parser, along with all the tweaks and bug fixes.
For all of our customers who had purchased Due at version 1.5.1—the last version on the App Store, going back all the way to September 2017—we have unlocked all features introduced in 20.1 for free.
Every purchase of Due comes with 1 year of free feature upgrades. That means if you've purchased Due a month ago, you'll continue to unlock any new features introduced in the next 11 months for free.
If you'd like to continue unlocking new features after this period of free feature upgrades, or if you'd just like to support the continued development of the app, you're welcome to subscribe to the Upgrade Pass.
The Upgrade Pass is an annual subscription that unlocks all existing features, along with features introduced during the subscription—permanently.
The macOS Upgrade Pass is separate from the iOS Upgrade Pass. (We could bundle them together, but that would just cost the sum of these passes, and make it more expensive for customers on a single platform.)
Many customers have shared with us their thoughts on the Upgrade Pass. A handful hated anything to do with subscription, but most of you found how it works to be fair. It's still early to know for sure if this model would work out towards a sustainable app business, but we're hopeful as we continue to add value to the app in future updates.
Thank You, And One More Thing
I hope you enjoy using the update as much as we do. Thank you for hanging in there with us.
P/S: We've also launched a public issues tracker for Due for macOS. If you're interested to learn more about it, please join us at our GitHub issues repository.